In the upcoming Captain Marvel #22, Carol ends up traveling to the world of Captain Marvel: The End, where the Earth has been frozen over. In this frozen world, there are two X-Related legacy characters with some interesting looks and parentage.
Article here on CBR
First, we have Sora, the daughter of Kwannon and Forge. Her powers relate to psionic weaponry of all kinds, including a very familiar psychic knife as well as psychic bows and arrows, axes, and even scythes.
There's also Ove, the son of Namor and [REDACTED]. His parentage is unknown, but his garb looks either Asgardian or Eternal in design. Some are saying it's Enchantress.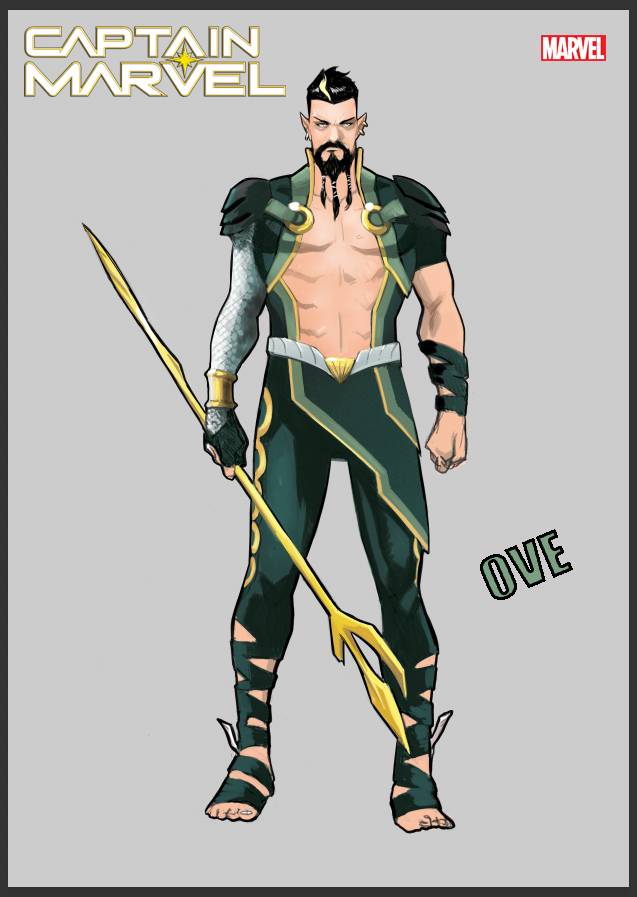 There's also an Asgardian legacy character called Brigid, a darker skinned woman who seems to have phasing powers, and a mystery character who looks a helluva lot like Fantomex.